Webinar previously recorded April 27, 2021 — 12:30pm ET
Land Bigger Projects, Increase Recurring Revenue, and Make the World a Better Place with Accessibility
Join Amber Hinds of Equalize Digital to discuss how accessibility is important and good for business!
In this webinar, we'll talk about...
Website accessibility isn't something agencies and freelancers can ignore anymore. With U.S. lawsuits on the rise and more stringent web accessibility requirements worldwide, businesses are starting to take notice and request accessible websites. Some projects, in certain industries or regions, are required to be accessible before they can launch.
Achieving accessibility compliance may seem daunting if you're new at it, but it doesn't have to be.
There are great resources available for ensuring the websites you build are accessible, and accessibility services can be a great way to increase your revenue — from bidding bigger clients to adding accessibility monitoring and remediation to your care plans.
In this webinar, you'll learn:
Why every proposal should include accessibility and how to price accessibility offerings.
How to add accessibility into existing care plans for more recurring revenue.
How to test websites for accessibility, both manually and with automated tools.
You don't want to miss this webinar!
Don't worry! We'll save time at the end for Q&A.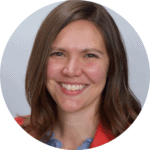 Amber is the CEO of Equalize Digital, a website accessibility consulting firm striving to create a world where all people have equal access to information and tools on the internet, regardless of ability.
In 2020, Equalize Digital launched the Accessibility Checker plugin, which scans WordPress sites for accessibility problems.
Amber is passionate about building a more equitable web and inspiring others to make their websites accessible.