Webinar previously recorded October 23, 2019 — 12:30pm ET
Panel Discussion: Mental Well-Being and #AgencyLife
Join WP&UP and GoWP as we host a panel discussion about the pitfalls and challenges of maintaining a healthy mind while living the #AgencyLife.
Working as a web professional in today's world is oftentimes synonymous with being a self-employed, work-from-home, tech-savvy go-getter. If that sounds familiar, then you know working remotely has its perks, but it also has its undeniable low points.
Join us for this panel discussion with WP&UP to talk about the importance of your mental well-being while still growing your agency.
In this webinar, we'll have an open and honest discussion about what mental ill-health means, what it looks like, and some tools to work through it.
If you are familiar with the struggles and emotional hardships of being part of the WordPress community, you don't want to miss this talk.
Panelists will be taking comments and questions from attendees as well.
WP&UP is a registered non-profit that delivers support to the WordPress community through companionship, mentorship and supervised self-help. If you are struggling or feel you would like to investigate further the emotions you are dealing with then you can reach out to the team
here
.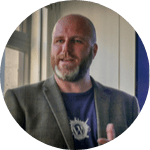 DAN MABY
Trustee and CEO, WP&UP
Dan is the founder of WP&UP, a non-profit supporting and promoting positive mental health within the WordPress community. He's also a director at Blue 37 a London-based digital agency.
He thrives on business development and project management, as well as having a passion for productivity & marketing.
You'll also find him organizing WordPress focused events including WordPress London and WordCamp London.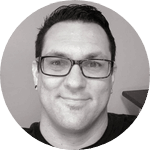 ALEX JUCHNIEWICZ
Partnership Advocate, WP&UP
Alex is a California native who now lives in Houston, TX with his family. He has worked with WordPress since 2010, and he currently works at LyntonWeb, a WordPress and Diamond level HubSpot agency partner, as a project manager.
He is also on the partnerships team at WP&UP. He's always had a passion for other people, relationships, and being open about his story dealing with mental health and how he has navigated it.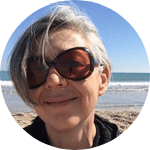 PICCIA NERI
UX & Design Agency Owner
Piccia Neri has been a practicing designer for over 2 decades, working with global brands & cultural institutions.
She runs her own global UX & design consultancy agency from Spain.
As part of her work, she offers workshops, courses, and is a regular speaker at conferences internationally.
Piccia is also a Cloudways Ambassador.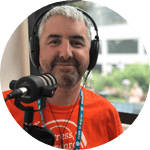 NATHAN WRIGLEY
Podcaster, WP&UP / WP Builds
Nathan Wrigley runs the WP&UP podcast.
He's been using WordPress to build client websites over at Picture and Word since 2015. Before that, he was a big fan of Drupal and Magento.
More recently, Nathan can be found co-hosting the WP Builds podcast. WP Builds aims to keep the WordPress community updated with a weekly podcast and news bulletin as well as a whole host of other things!