What makes Facebook so compelling is the number of users, which is roughly around 2.85 billion. But there is another channel which we tend to forget.
Yes, you guessed it, that's email.
With 4 billion users in 2020, email utilization will undoubtedly continue to grow. Email reach makes it an indispensable means of marketing. Researchers highlight an astonishing ROI of $42 for every $1 spent generated by emails. 
That's crazy, I agree! And that is the reason why you need to focus on cold email outreach campaigns to gain new leads and enhance your business.
However, you might be wondering, what are the odds that my campaign won't end up in spam? Right, if you copy and paste the content without giving any original insight, you might become a resident of the "Spam" folder. Top it with grammatical errors and use unauthorized resources to automate the process; your place there is guaranteed.
Otherwise, continue reading to learn how to automate the cold email outreach process and benefit from every aspect of email marketing, and skip the "Spam" folder.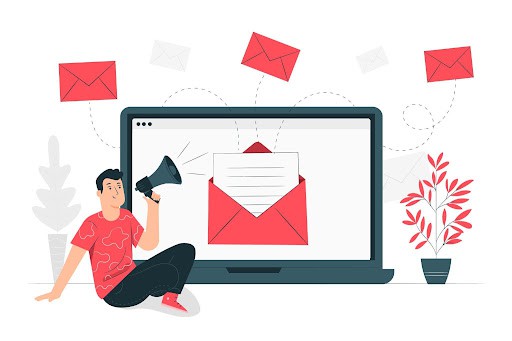 The rear-line of the email automation
Email automation helps you to set up the outreach campaign on the rails. If implemented successfully, you will only need to adjust some details in the future, and the process will take less effort.
Let's jump right in:
One of the main components of every campaign, rear-line, you might name it, is finding the prospects for the outreach.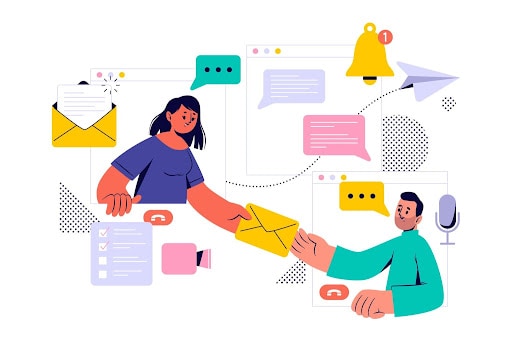 There are several ways to enrich your database of prospects.
Tip #1: Setting up a trigger for potential prospects.
That is an interesting side of the cold email outreach process, as some might argue it's not as cold as it has to be. Because it involves tracking the activity of the potential prospect circles. 
You know your product, so why not focus on relevant people and the right type of customers? LinkedIn might be a great tool in this regard. Let's say a person you are interested in just shared an update regarding his or her promotion. Voila! Here's your trigger to send to that person a personalized email and suggest how your product might be of help. 
And to note, you are free to set your own triggers and they are limitless, especially with what technology offers nowadays. 
If you are willing to do your own research from A to Z, then just Google to find the leads! It might take your time, but at least it is free. Don't forget to use relevant keywords! Also, look for leads on Youtube, Facebook, Twitter, Instagram, and others. 
On the other hand, you can benefit from online tools, for instance, Ahrefs and Hunter. With the services alike, you will gain access to a vast and easily filterable database.
But, let's say you have got just the prospect's name and domain of the website. There are tools to help you find the email address of the prospect, like Email Finder. Then, all you need to do is enter the data in the search bar and wait for the results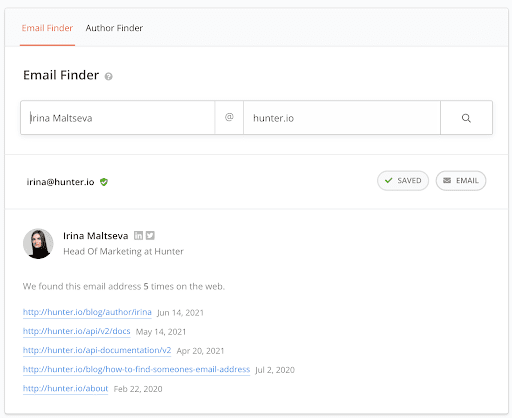 Oh, here's the thing:
All this data is exportable. So no need to get entangled in Excel functions. Keep it organized. 
Frankly, finding prospects is not that difficult. What is more important is to make sure the contact details are valid. If you want a higher delivery rate, my advice is to verify those emails one-by-one or use Bulk Email Verifier for a list of emails.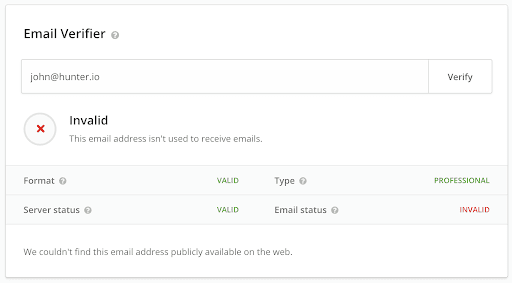 Make your emails personalized.
I know the feeling when you receive some standard text and feel nothing more than a chicken from an incubator. However, everyone deserves a tailored approach, as this is key to enhance your ROI.
Tip #2: Sort your data. 
Sorted data helps to personalize, so while exporting prospect data, make sure to use relevant filters to group them accordingly.
You can group your prospects by industry, position, demographic, geographic, psychographic (lifestyle, personality), and behavioral components, or otherwise according to your domain. 
Sorting your data helps you group your prospects, yet it doesn't mean you shouldn't approach them individually. Regardless of the volumes of cold emails you're planning to send out, personalization is the way to go. Manually modifying each email to suit your prospects may be achievable if you have small volumes of cold emails. Tailor emails to your leads.
Dig deeper with personalization with tip #3: Create email templates.
A key to easing the process of cold email outreach is to standardize a part of the process. Otherwise, make parts of the texts ready wherever possible. 
In case you want to get templates within the snap of your fingers, here is the link to get access to the directory of 300+ best-performing cold email templates segmented by categories.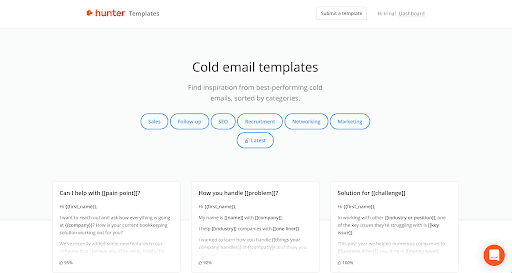 However, a template is a template, and it would be better if you put relevant accessories on it. Whatever email content you prepare, remember you have a span of fewer than 10 seconds to catch the attention of your possible lead. Keep it short. Among many tips and tricks on email writing, my must-haves are:
The attractive subject line, which is below 60 characters
Referring by name (this process could be easily automated with Hunter Campaigns, so no need to enter the names one by one for a huge list of prospects)

Brief introduction

Purpose of the email 

Call to action

Professional signature and contact details

Be empathetic and avoid too much data (no one reads it)
Tip #4: Send emails in small batches.
Earlier, we sorted our possible clients into groups. Subsequently, don't try to send out the same email to everyone in your list; send them according to segments mentioned above, their subgroups, or any others accordingly created. Don't forget to personalize each email and include an offer that is relevant only for a specific group or prospect.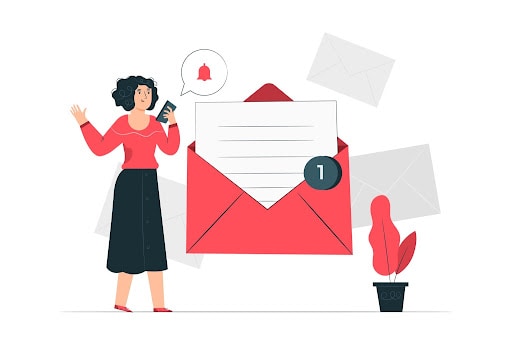 One email is not enough to guarantee that your prospect will become your client. You need to invest in continuous correspondence with this person. 
Research proves that just one follow-up email can boost your reply rate by 65.8%. In addition, a follow-up email allows another interaction with the prospect, and maybe, this time, it catches their attention.
When it comes to the personalization of the follow-up email, I would say it depends on your approach. You can send an email strictly focusing on your initial one. 
However, let me tell you another trick: 
Think of using a follow-up email to share some other updates regarding your business, and in the end, refer to the CTA in the very first email. Nevertheless, you shouldn't try to annoy your possible client and be blocked. 
But did you know that you can ease the further email exchange, as well? So here is my #5 tip for you: automate your follow-up too. The process is quite similar to sending out the initial email. If you use Hunter Campaigns, the process will look like this: 
Create a CSV file with detailed information

Use CSV data to personalize emails in bulk automatically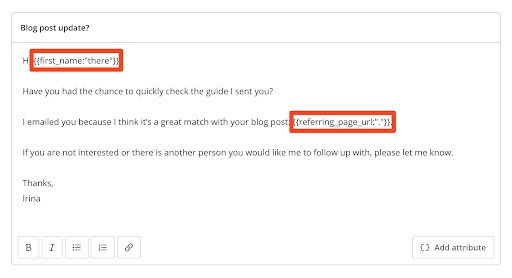 Follow the structure to write a good email content

And that is it. 
Tip #6:

 

Verify the grammar.
Bad grammar is one of the elements, which can make your email end up in "Spam." 
Think it like this:
No one would believe in your professionalism if you misspell words. In this regard, spell checkers might come to your aid and help you correct not only the typos but sentence structures, as well. 
Tip #7 Don't be ashamed to ask for help, delegate, or outsource services.
Services like GoWP's Dedicated Copywriter can be helpful in churning out content like a series of bulk emails, or any type of copy content needed. 
To conclude, don't think you need to invest bags of money to increase your ROI. Instead, simple steps to organize your cold email outreach might yield quite positive returns!