Distinct Marketing Advisors
How Distinct doubled their revenue with the help of GoWP's Dedicated Developers
With the help of GoWP, Vincent Aguirre of Distinct Marketing Advisors was able to double his revenue and continuously upsell his WordPress services.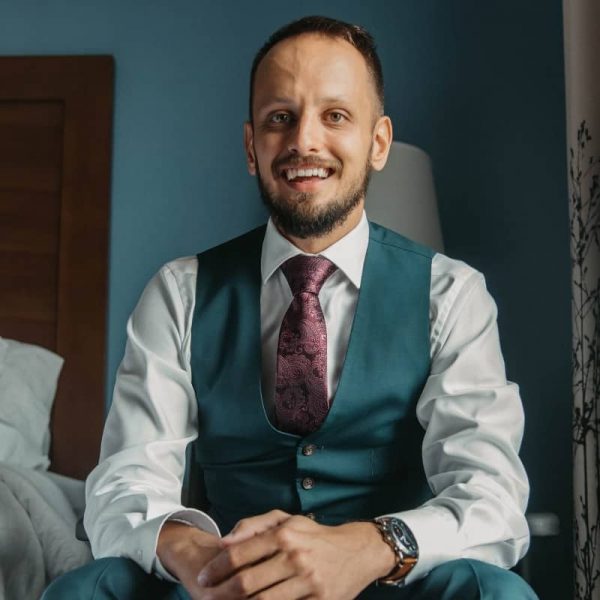 There's a pivotal moment where I looked back and saw that it was, in fact, all due to GoWP that I doubled my revenue.
Vincent Aguirre began Distinct in 2013 as basic IT support for his local community, and it was then that he found a passion for working with small businesses. With a degree in computer science, he had previously worked at large companies and eventually hated everything about it. He found out quickly that living life was way more important than what he was being paid.
As his passion grew, Distinct evolved into a thriving marketing agency that prioritizes supporting small businesses, both locally in Indiana and internationally. He loved building that relationship with his clients personally. 
His team at Distinct quickly grew and so did his clientele. If you've met Vincent, you know why. He is incredibly likeable and knows the marketing industry inside and out. 
Distinct has honed its mission to focus on ensuring businesses have the means to take control of their marketing, save time, and gain a clear return on investment with their partnership. They provide a full suite of marketing, SEO and WordPress development services. 
For Vincent, he needed someone he could trust to provide quality developers and become a fully-integrated team member. Vincent has worked with GoWP for years, putting his clients on maintenance and content edits plans, so he know standard of quality isn't an issue. He chose to hire GoWP developers for a few reasons…
TLDR:
Vincent knew he needed to scale his agency if it was going to survive. But past attempts at hiring developers had left him discouraged and desperate for a dependable solution.
The whole story:
Vincent had invested a lot of time, passion, and money in creating his agency. He got to the point where he knew he had to scale his business or stop taking on new clients. There just wasn't enough time to deliver top-quality services to his current clients, close new clients, and develop strategies to upsell and grow the LTV of his current clients. 
Vincent wanted to offer more services to his clients, even if it didn't bring him an extra penny, he know it would help retain them longer. The only problem was that he didn't have the time to develop and launch new services.
"Before GoWP, our churn rate was 20-30% and now it's next to nothing," He explains. "I knew I needed to turn this into a profitable business but I couldn't do it alone."
The Distinct team was growing and it was time to take the next step if he wanted to survive. 
"I struggled so bad with the freelance developer hiring process. I would hire developers who didn't show up, or weren't the right fit. It was incredibly time consuming and it was hurting the agency," Vincent explains. 
Vince knew he needed help with hiring developer, but everything he tried was more work than it was worth. 
Until GoWP launched its Dedicated Developer service…
TLDR:
Vincent was able to outsource his developer hiring to his trusted partner GoWP because of the accountability and quality standard he'd experienced since the beginning. 
The whole story:
Vincent has had his clients on GoWP's Maintenance and Content Edits plans for more than a year. It was when he created the process of all new clients going on a care plan and having the GoWP team handle those plans that he was able to scale his business. But now he was ready to level up again and needed to grow his development team. As soon as GoWP announced the launch of their Dedicated Developer service, Vincent was first in line. Depending on the GoWP WordPress developers to take care of his clients' care plans has been crucial to Vincent's ability to grow and scale his agency, and having a dedicated GoWP developer on his team would get him to that next level of growth he was ready to achieve.
"Having GoWP on your team is like a breath of fresh air. The developers' ability to just take control is such a weight off my shoulders," Vincent said. "They just jump right in from day one. I've hired a lot of freelance developers and there is always so much handholding. GoWP's processes have taken that out of the equation for agencies, and it's a game changer!" 
It helps Vincent free up his time to focus on growing the agency, which is what he does best. Through years of experience, Vincent has learned that in order to grow the agency, you have to know when to lean on others. He's also learned that quality developers translates into long-term clients and higher profitability for his agency. 
"Both Page Builds and the GoWP Dedicated Developer service have given me the ability to focus on growth and not have to onboard a random developer that may leave at any time."
Vincent had a good problem, but a problem nonetheless — his agency was growing too fast and he needed help scaling. He needed reliable developers to deliver quality services to his growing client list. But his attempts at hiring freelance developers in the past had been discouraging.
He has long been a happy partner of GoWP, using GoWP's white label maintenance and content edits plans for  his clients. And he was first in line to try GoWP's Dedicated Developer service.
It didn't take long before Vincent realized the value of bringing a GoWP developer onto his team. There was none of the handholding and onboarding — the developer was a fully integrated, high performing team member from day one! 
Thanks to his partnership with GoWP, Vincent and Distinct have doubled their revenue and reduced their churn to practically zero!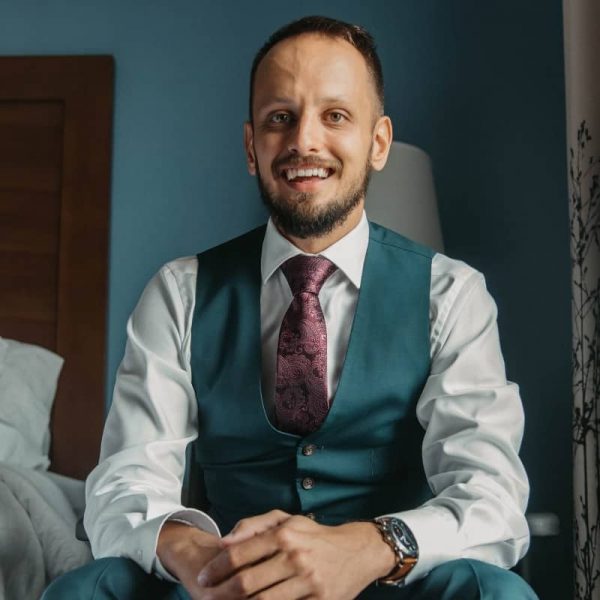 GoWP has allowed me to graduate as an agency owner in a way that I never knew possible!
Pass off your WordPress development to a team you can trust.