Here's how ES&Co founder Elizabeth Schorr uses GoWP's white label services to generate recurring revenue so she can close more deals.
As an agency owner, it's impossible to do the sales, marketing, design and then support and maintenance on top of all that. I need time to get out there and close contracts.
This is Elizabeth Schorr. Elizabeth runs her own agency. And it's successful. She builds WordPress websites and also specializes in branding and logo work. Elizabeth works on her own, sometimes bringing in contractors as needed. 
She's a mother of three and depends on her flexible schedule to be able to balance her family life with the demands of being a self-employed agency owner. But as anyone in her shoes knows, running your own business on your own is not always a flexible situation, if ever!
In her own words, Elizabeth knows she needs to be constantly signing new clients or her agency would fail. And she needs to be doing that simultaneously while delivering on promises and maintaining the sites of current clients. It's a delicate balancing act, and one that isn't easily achieved.
Over the years, Elizabeth has learned a few tricks to keep her reputable business growing steadily. Her best kept secret is using GoWP for white label maintenance and support.
So why did Elizabeth decide to partner with GoWP for white label maintenance and support? Well, lots of reasons! But these were her major motivators:
TLDR:
Elizabeth didn't have time to close new deals and do the design work she loves while still providing maintenance and support for her clients.
The whole story:
Elizabeth was in between jobs and trying to figure out a way to maintain a flexible schedule while still earning an income. She wanted to be able to have a fulfilling career while still having time for her family. She was a skilled website designer with loads of experience. But to make it on her own, she'd didn't think she'd have the time.
In fact it was GoWP founder Brad Morrison who helped her see the potential of starting her own agency. It was him who helped her believe in herself and see that with GoWP, she could achieve that well-balanced life she was striving for.
"We talked and he basically said, 'Liz, you just need to get a couple clients. You need to put the support and maintenance plan in your contract from the beginning and after you've signed a couple, then you've got a great recurring revenue stream to keep you afloat while you find more clients.' So I did that and he was right!" 
TLDR:
Elizabeth partnered with GoWP and requires all of her clients to purchase a website care. This way she has a 24/7 team of the best WordPress engineers out there available for her client's needs anytime, day or night. 
The whole story:
Elizabeth now includes a $100 monthly fee in all of her contracts, whether she signs them up with a white-labeled GoWP plan or not. 
"I require all my clients to sign up for a $100 a month hosting and support plan with me. I tell them the truth, that this small monthly fee is insurance for both them and myself so that if anything happens to their site, I've got a team ready to help us on standby," she explained.
She then uses her own business savvy to decide whether the site warrants GoWP's White Label Unlimited Support plan, or it's a low-maintenance site that she can handle on her own or with one-off tasks from GoWP.
The bottom line for Elizabeth is that without the GoWP team, she would not be able to grow her agency. 
Since starting her own agency in 2014, Elizabeth has been able to secure monthly recurring revenue and focus on growing her business. She signs an average of 2 new websites a month, each of which agrees to pay a $100 a month fee for hosting and support.
With the GoWP happiness engineers backing her up that means she doesn't have to drop everything anytime a client calls asking for something to be fixed or a new page to be added. She can focus on meeting new prospects, closing new deals and doing the design work that sets her apart from the rest.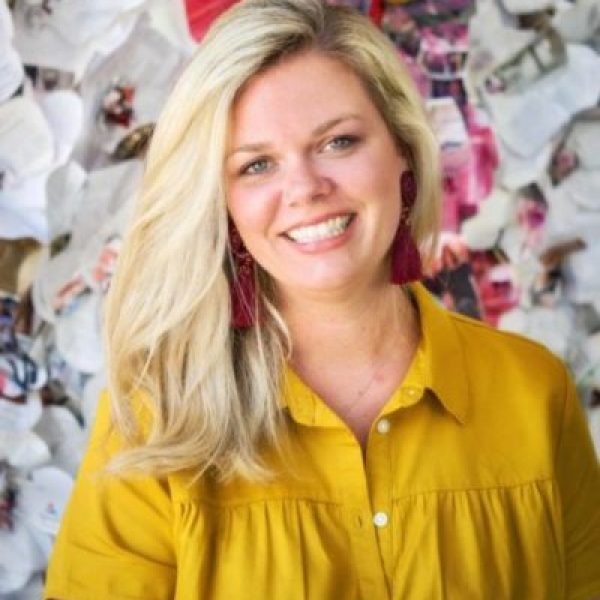 I get to use some of the absolute best WordPress engineers out there, without having to pay their salary. I'd never be able to do what I'm doing without GoWP.
Ready to have more time to focus on what's important?