How GoWP's White-Label Solutions Deliver New Clients for Mint Virtual
With the support of GoWP, Jay Mena is more confident growing his company and meeting the needs of his clients. 
Jay Mena hails originally from New York, but has either lived or worked in Miami, FL,  Southern California, Dominican Republic or Rhode Island (his current home). He exudes culture and professionalism. From his bilingualism to artistic hobbies and daring culinary tastes (no doubt satiated in "foodie-rich" Rhode Island), Jay is a man who absorbs inspiration from everywhere and everything. 
It should be no surprise that after working for nearly five years in a digital agency,  he felt confident opening up his own company, Mint Virtual.
With the skills and insights he gained watching and testing the various moving parts of the agency, Jay now helps business owners optimize their processes and improve their systems.

This current business endeavor is much different than working for an agency with teams and multiple department heads. He is now one person wearing various hats on his head alone.  And, it's a rewarding experience.

"I love working with business owners to build brands by making things run smoother, saving them a ton of time and helping them make more revenue in the process."


"GoWP is a great team to do business with. When you work with people who are authentic and want you to do well, and go above and beyond to make that happen, everything else is gravy. Nothing will prevent you from working with someone who gives you so much value."
Jay has a young business and he wants to establish a position in the industry, expand his executive services and accelerate revenue growth.  He found that GoWP's white-label support could unlock the door that leads to his business success. 
Provides a ready-made, skilled team to support you
Before joining the team and working with each of our valued customers, GoWP developers and copywriters undergo strenuous skills testing and interviews. We welcome them onboard only after they demonstrate high-proficiency across a variety of assessments. Our white-label service ensures that your clients get exceptional support while your agency gets the credit for doing the work! We'll email your clients using your domain so that all WordPress support handled by GoWP appears to be coming directly from your agency.


Saves you several hours each day 
We've spent years perfecting our  standards so that you don't have to wonder if a job will be done well or on time. You don't  waste time replacing freelancers who ghost on their responsibilities.

We exist to help you grow and scale your business the way you want.  We can say that with confidence because we know our team will be there for you able to execute the job every time.



"I have on occasion delved in builders to create sites. I could plan the amount of time I wanted to spend on a project, but I didn't have the expertise or reliability of GoWP's developers. So, if I ran into an issue, I could spend four hours solving it IF I could solve it all. It comes down to time. I saw the value of having GoWP in my corner." 

Goes the extra mile for you
Jay sensed something different about the way GoWP does business.

"There's a theme with GoWP. Among everyone I've encountered, there's a cohesive climate of success. Their actions and communications show they are  interacting  with people not prospects. GoWP genuinely wants to see me succeed. When you find someone who does business like that, nothing should keep you from working with them. Everything is gravy."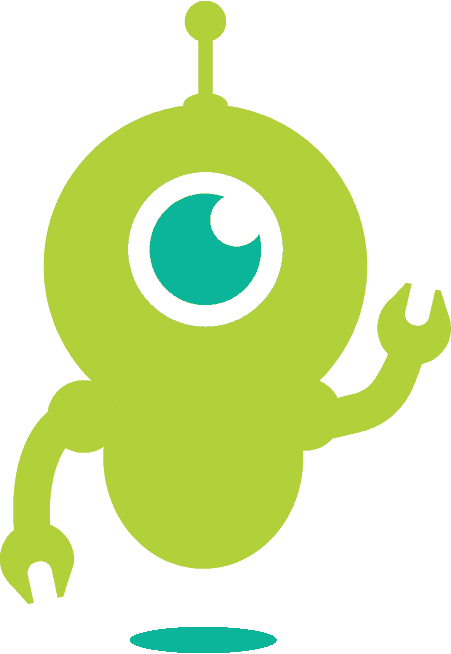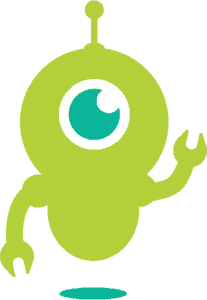 TLDR
Jay Mena is a business specialist and the founder of Mint Virtual. He is also a self-identified "problem solver." Mint Virtual provides a spectrum of virtual management and operation support to agency owners. Subsequently, this support helps owners save time and find a more sustainable work-life balance.

He launched his company in 2019 after nearly five years with a mid-sized digital marketing agency. He uses that experience to frame one very important question for prospective clients:

"How can I help you streamline your operation and take you out of certain processes?"

Jay helps agency owners optimize their sales pipeline and improve project management.  Sometimes, an agency requires more hands on assistance, i.e., a Virtual Business Manager or Virtual COO. Mint Virtual provides whatever is necessary to allow an agency owner to sleep better at night.

"There are some things that don't change with technology. Whether you're in tech or selling shoes in a brick and mortar, there are things you have to cover to operate your business. I help agencies create goals and put the plans in place to get their ideas off the ground before they make huge investments in human talent."

Fortunately for Jay, his experience at an agency makes it easier for him to spot and develop project solutions. What's different now, however, is not having those extra hands to support and execute those solutions in the right way.

"I am not a developer, for example. I don't build pages, but have some experience with different builders. I can gather requirements, but as far as executing…you have to know your limits."  The time Jay would spend trying to build the pages himself would not be cost or time-effective. 

TLDR
A chance meeting with GoWP founder, Brad Morrison, sparked his interest in the company's mission and philosophy. He felt that GoWP represented something he had experienced too infrequently with other service providers:  authenticity.   
When Jay partnered with GoWP developers to create Mint Virtual's new site, he packaged it with maintenance support.
"There's a cohesive way of interacting with 'people as people, not prospects' at GoWP. There's a genuine interest in my company's success."
He put his clients on GoWP maintenance support plans, as well.

"I didn't have the expertise of GoWP. I calculated all the hours I would spend on projects and saw the value of having a more experienced team in my corner."

Months after starting the maintenance and support plans, he explored Content Edits for his own site and the dots connected!

He white-labeled the Content Edit service for existing and incoming clients. 
"Getting my site was one thing, but with Content Edits that's when I realized how much more I could do. With Content Edits, my services have evolved and the GoWP team can solve so many more problems for my clients than I could alone.  That support gives me more fuel for the sales process. Now, I'm not just solving process problems, but the actual delivery part and that's where agencies  leak money and have the churn rates that drive them crazy."

Jay realized the added selling tool he held in his hands  with GoWP's white-label services. 
"I can iterate the way I want to now. I have the confidence to bring on a client and know I can improve more than their internal processes. I can provide solutions in areas that are not my expertise with GoWP. It's really opened my eyes and internally gives me peace." 
And that's a peace that is transferred to his clients, as well. 
 
When Jay Mena left an agency to launch his own company, Mint Virtual, he brought with him years of experience and training. What he left behind, however, was the support of colleagues and departments. He is a natural problem-solver and enjoys working with agency owners to identify the root of their pain points and apply the right solution that will allow their companies to grow and their minds to rest. It can be challenging having to deliver customized solutions without the support of a team. Jay solved his own problem by expanding his team without disturbing his service flow. He brought on GoWP to be joint problem-solvers and service delivery agents with him. Jay's clients  receive GoWP's white-label solutions and keep their peace of mind.
"With GoWP's white-label products, my services have evolved. They're a selling point actually. I can bring on clients knowing that I'm not just solving processes and systems, but can handle the delivery of solutions with confidence.  That's fuel for my sales process."
Ready to start thinking like a CEO?