Full visibility of maintenance activity.
Our user-friendly, custom maintenance dashboard plugin gives you the details of everything being done behind the scenes to keep the site performing at its best. You won't get this level of transparency and information from anyone else.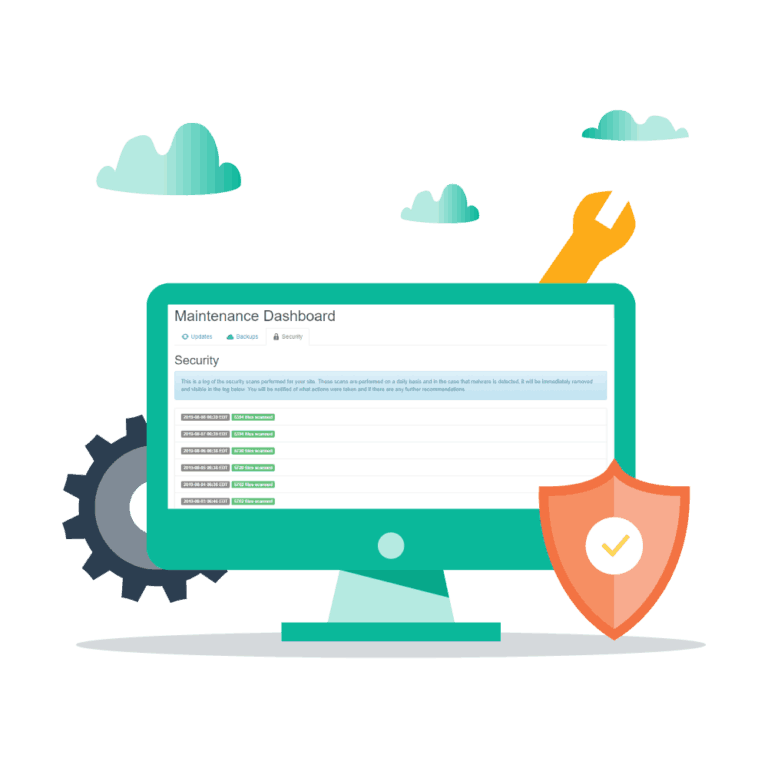 Maintenance insights at a glance with the
all-in-one support dashboard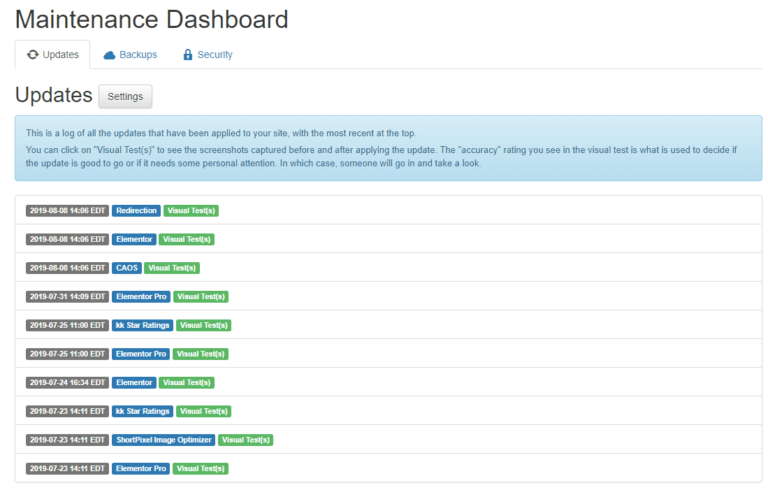 Check out how your site performs with Visual Validator
The Updates tab of the dashboard plugin records every time an update has been performed on your site and whether or not those updates were successful. You can see results from our Visual Validator by clicking on Visual Test(s).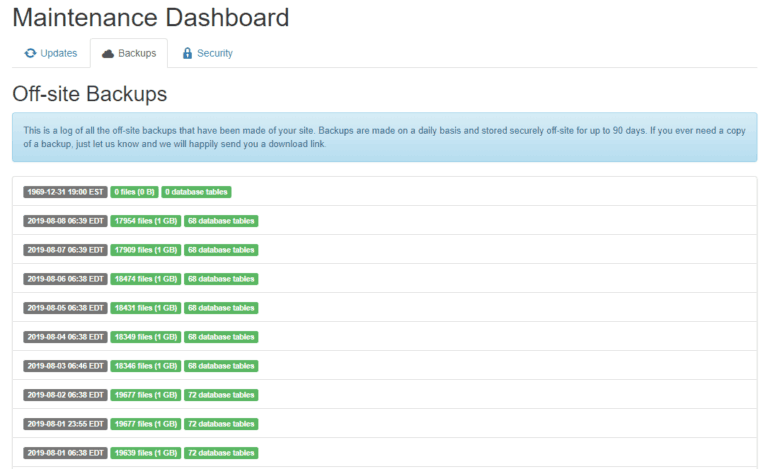 Keep a running record of your backups
Every time a backup of a site is stored on our secure off-site server, you'll see a record of it in the dashboard plugin. Rest easy knowing we've got your sites covered!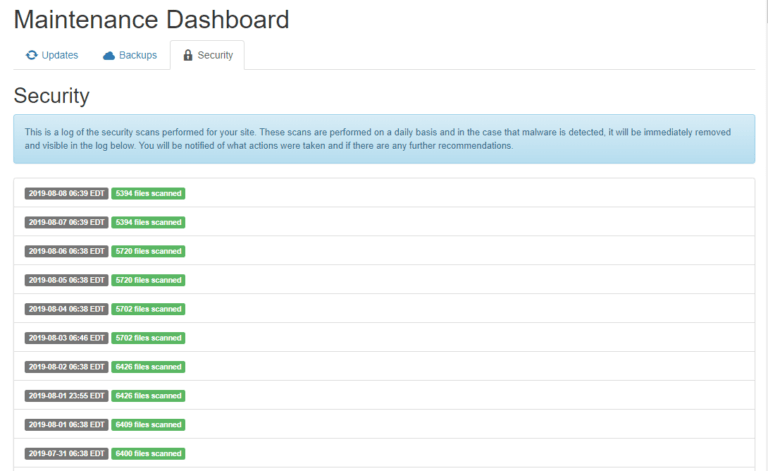 Full oversight on security monitoring
Site security is very important to us, and we know it's important to you and your clients too. The dashboard plugin gives you a full rundown of each daily scan and their results. Don't worry, if we find something, we'll fix it and make sure you know about it!


White label option for web professionals
The WordPress maintenance dashboard that appears in each site's admin panel can be branded with your agency's name. This way your clients will see all the maintenance tasks and day-to-day upkeep you are doing to keep their site in top form.
Ready for us to bring you into the maintenance loop?