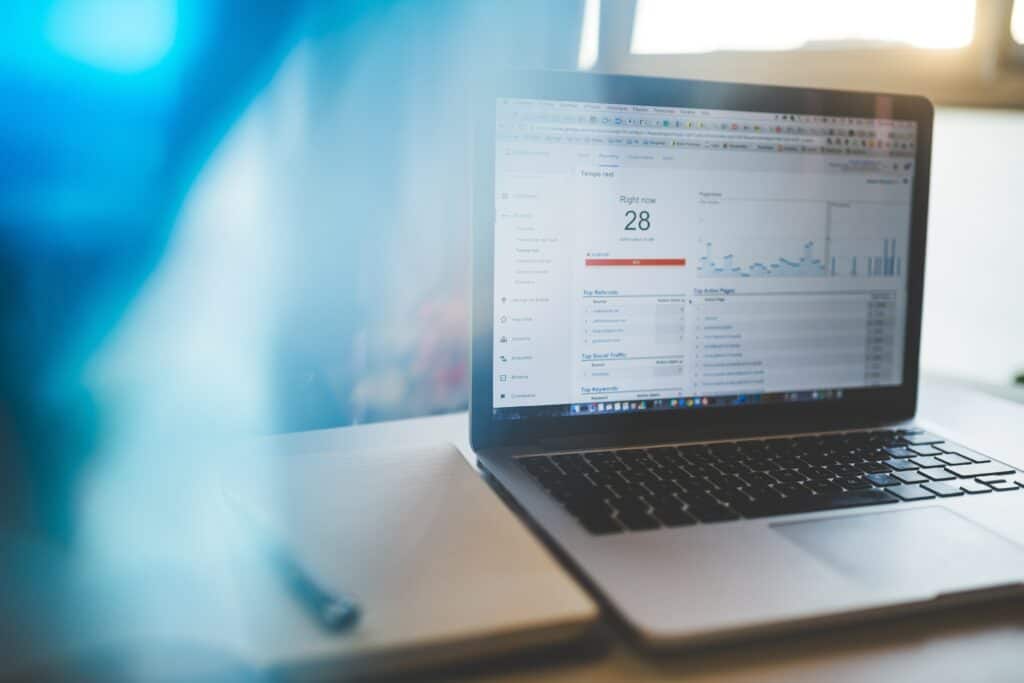 Any agency, small or large, will often be looking at scaling up operations and bringing on new clients. This can often come with pitfalls and warnings of getting too big too soon or not being able to plan for unexpectedly busy periods. But what if there was a simple solution to assess your current situation and make accurate projections for growth?
A scorecard is an answer. No, we don't mean a chart full of stars like you would find in preschool. It is a carefully constructed chart tracking metrics and Key Performance Indicators (KPI's) that are relevant to your agencies specific needs and requirements.
Every agency has to start somewhere
When Mickey Mellen and Ali Green started GreenMellen Media in 2009, somewhat by mistake, they quickly realised they needed to figure out how to run a business!
Mickey, aka The Tech Guy, has over 14 years of WordPress experience, and Ali combines the analytical skills of an engineer with complicated marketing strategies. Despite their experience, they required help in understanding what metrics to track and a framework to follow.
The level 10 meeting
This led them to discover the book Traction by Gino Wickman, otherwise known as the Entrepreneurial Operating System (EOS) which got them started with metrics to organise goals, structures and cadences.
A vital takeaway was the "Level 10" Meeting. This is a weekly meeting to talk about life in general, company attitude etc. A part of this meeting was the scorecard which proved to be a struggle in understanding what metrics to follow. The value is clear, but while the book spoke more to larger businesses with multiple departments, scaling this down to a small agency is a challenge.
You can check out our full webinar conversation with Mickey and Ali here but we're going to break things down even more as you read on.
So, what are the metrics?
We'll get into the metrics shortly, but first, it's important to understand that this should be a quick process each week. Stick to about a five-minute discussion or less! You do not want overthinking numbers and figures. Instead, you want to be looking for trends and major discrepancies to flag.
What are the choices that you can make today that will affect your future revenue? After all, the choices you made six months ago are the ones affecting your metrics today!
It helps to consider the metrics in two ways – numbers and dollars. When tracking these in your spreadsheet, it will be hugely beneficial to leave comments to help explain the numbers.
Let's get started.
Website
Your website will be the first port of call for most new clients. How many page views did you get in the last month? Has it jumped up since the previous month? If it did, great! But why? Red flag it and discuss. Likewise, if it dropped, you need to understand the reason.
Easy, right?
Pipeline
Now for a big one, the pipeline. Do you have a healthy pipeline? Tracking this can be made far easier using tools such as Notion and Pipedrive.
All of your leads will fall into one of these categories:
New Client
Scheduling Discovery
Discovery Scheduled
Building Options
Options Sent
Building Contract
Presented Contract
Waiting for Payment
But what does this really look like? It can be broken down into sections.
What is the total revenue in the pipeline? As in, if you were to win every project at the highest possible rate – one can dream – how much is in there? You will have a benchmark set, so how does it track? Once again, if it is way up, or way down — red flag.
The weighted revenue in the pipeline is a little more complicated. You want to look at the odds of winning each of your opportunities. These odds are an entirely made-up percentage that is based directly on the discovery call – trust your instinct.
Knowing that money is going to be coming in is a great winning indicator. You should have an idea of what your minimum revenue should be per month and tracking this metric in numbers of wins and a monetary figure. This allows you to prepare for lags in the future, or equally to plan for a particularly busy period that might require you to scale up contractors and avoid getting slammed.

If your agency prefers to not tie in clients to year-long contracts, you can find a lifetime value average. The advantage of not tying in your clients is that you can boost your flexibility and provide your clients with options to scale up or scale down.
The last metric for your pipeline will be the unclosed options and contracts. How many deals are in your pipeline? No doubt they will be at various stages, but you just need a grasp of the numbers.
Marketing and recurring income
Your recurring clients are one metric that you always expect to see going up. The total recurring revenue is more important. It should be creeping up steadily. There will no doubt be certain goals you want to hit as an agency so you want to keep moving forward.
Your weekly support tickets can be tracked easily using Helpscout. Look out for red flags if, for example, clients are requiring more support than expected. Perhaps they need to be charged more for the additional support? Don't forget to make notes! The ticket response time sits alongside this and Helpscout can let you track the number of business hours your reply took.
Finances
How is the health of your company looking?
Getting your books in shape is vital and being aware of your current situation will let you plan for a healthy future. Adding a Certified Public Accountant (CPA) to your team is a great step, as is utilising a tool such as Quickbooks to allow senior management access to the accounts online and in real-time. Your CPA is an accountant, not a librarian, so it benefits everyone!
If you're struggling to get a grip on your finances and budgeting, we recently hosted a great webinar with Jeff Meziere which you cannot afford to miss.
Your Total Income Year to Date (YTD), also referred to as Gross Income, does not factor in expenses. You will not see trends as this should always be going up. This is a number you will want to compare to the previous year and is best measured at milestones such as the end of the month or every quarter.
The next metric to follow will be your Net Income, aka the bottom line. You can expect this number to fluctuate a bit. Within this figure, the Contract Labor (for the past 30 days) is great for agencies operating on an employee basis. Likely, you will already be outsourcing work to contractors. By tracking this metric, you can assess whether your contractor expenditures are close to that of an employee, in which case it could be worth bringing contractors in to join your team. Once the contractor is brought in house, their responsibilities could also be expanded offering better value to your agency.
Cash flow
Understanding your cash flow and savings is crucial… surprise surprise! Just in case you need some help, you can get a head start with Nev Harris' webinar which will help you understand how to use your cash flow as a growth tool.
You will want to track your Operating Cash Balance and Total Cash Balance to gauge liquidity and just because it's nice to know you have cash on hand. Likewise, your Savings Account is not vital for regular operations but is good to keep in the back of your mind.
You can also create sub-accounts in areas that will project your growth, such as a Marketing Account and a Team Development Account. These can be topped up monthly.
To manage your invoices, namely Drafted, Open and Sent Invoices, a tool like Freshbooks can help. You can see what jobs you won that week, what invoices have been sent, and what is coming down the line. There will be layers, in particular to your sent invoices, such as outstanding and late invoices. These are worth being able to red flag separately.
If you need any more help to choose the right metrics for your agency, Chris Lema discusses his two most important metrics here.
It's a process
While the book – Traction – states that the metrics listed are ones that every agency should follow, in reality, you only need to use some of them.
For Mickey and Ali of GreenMellen Media, since implementing the process in 2018, three years of tweaking has gotten them to a good place. Remember, this is often an ongoing process, so be patient. You'll want to test metrics to see what works best for your business and what speaks to you as some metrics will not provide sufficient data to track your performance.
You can also think outside the box! Consider External Impact Events and how they will affect your business. Presentations, lunches and coffees can sometimes lead to unexpected leaps in client relationships. It all boils down to your agency's attitude and approach.
Set your own goals
You should have a goal set for everything on your scorecard, but don't get bogged down in them. Your best numbers are more important because they set a benchmark. You can only compare yourself, to yourself.
Think of it this way. Every time you go running – apologies if you're not a runner, but you get the idea – you aren't aiming to run the fastest you have ever run. It's a case of not wanting to get far from your best time, while not "trying" to beat it.
If done correctly, updating and reviewing the scorecard each week should only take a few minutes. The goal is to catch items far before they become a big problem. Spot those red flags now and deal with them!