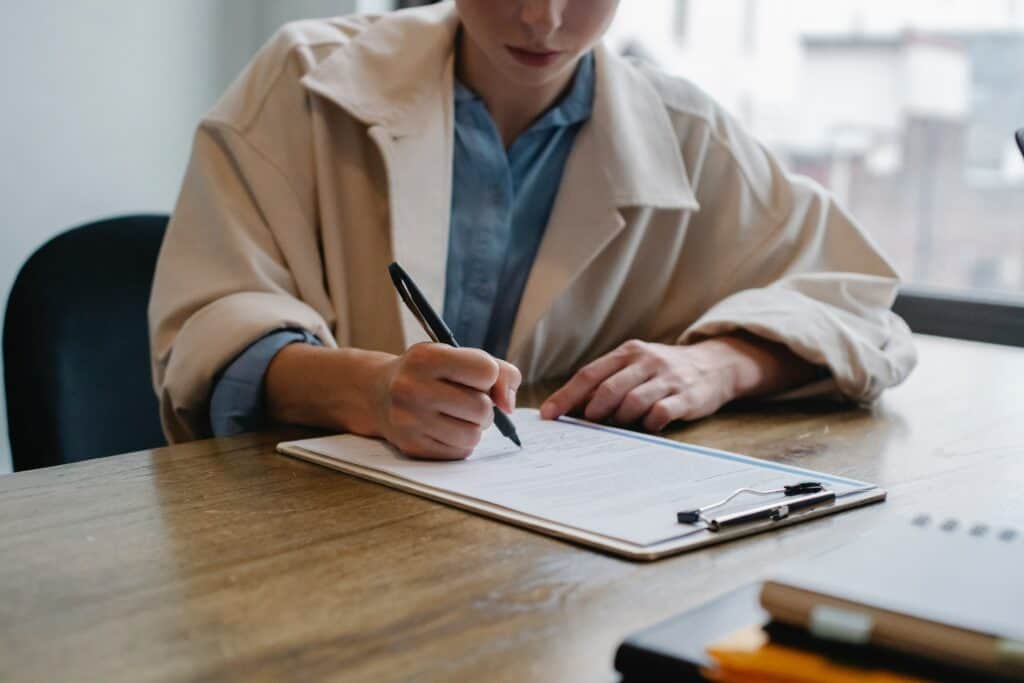 Hiring is hard, full stop.
Okay, now that the obvious is out of the way, we can dive into all the elements of successful hiring and why outsourcing it may be the best decision you can make for your digital agency.
In this post, we're going to discuss the process that goes into building a team that will help propel your business forward and why—more likely than not— it's not something you should be spending your time on.
Let's jump right in.
Finding talented candidates
We've established that hiring isn't easy. But what makes it so hard? It's time-consuming and that's even if you have a great process in place. There is no downplaying the importance of a comprehensive hiring process when it comes to successful hiring. Let's take a look at the process and everything you need to have in place in order to find your next great team member.
A job description
Possibly the most important part of the puzzle! You need to know the skills you're looking for so that you have something to measure candidates against. The job description is also what you'll use to define success in this role later on.
Posting and promotion strategy
It's important that your job posting attracts a diverse group of applicants. The best way to ensure this is to know where to post it and how to promote it.
Ability to quickly vet candidates based on applications
Once the applicants start flowing in, you need to have a way of quickly sifting through them. Depending on your process, this can take a few minutes each day or you could spend an entire week looking at resumes and hemming and hawing over whether or not applicants show potential and are worth advancing to the next stage.
Tests and assessments to further qualify candidates
Another strategy to objectively assess applicants. The right tests and assessments will allow you to quickly give a candidate the thumbs up or thumbs down. It's critical that emotions and intuition not come into play at this stage in the process.
Follow-up email templates
You can spend hours or days following up with candidates, but what happens when you put off following up because you don't have time to craft a good email? Well, your candidates get a bad taste in their mouth because they've given you time and prioritized your process just to be left hanging. Great email templates help avoid this.
Time to check references
For this step, it's important to know what information you're after and the most efficient way to get it.
An offer letter and contract terms
You need to have an offer letter at the ready and be prepared to manage it. How will you send it? How will the applicant accept it? What if there are parts of it the applicant wants to negotiate?
Ability to negotiate
You need to know what you're able to negotiate on and what are your hard limits for the position. This gives you the authority to be flexible and accommodating when possible. And, conversely, the ability to stand strong on the conditions you will not negotiate.
The administrative process for taxes, etc.
Of course taxes and paperwork aren't fun – but they are essential to every workplace. You need to have the correct forms for your new team member to complete and the payroll in place to compensate them for their work. The most important part of this is not how you choose to handle the documents and processes, but that you don't ignore them.
Onboarding the new recruits to your team
At GoWP, we've spent years hiring staff and contract developers. And we also act as an outsourced partner for countless agencies — taking the tedious, low-value work off your plate so you can focus on growth.
This means that our team becomes your team. For this to be successful, it's imperative that our team understands their role, what's expected of them, and the best ways to do their job. We want A-players on our team, but we also want to make sure we're empowering them to be confident and deliver their best as part of the GoWP team.
Many of our agency partners have achieved incredible things by outsourcing their low-value tasks — whether to GoWP or to other outsourced partners. They have an agency that practically runs by itself and they're able to focus on new and exciting ways to foster growth.
But this can only happen when your team understands three essential components:
Your agency's identity
What needs to be done
How it should be done
These are the essential components of successful onboarding. Once you've established a process for onboarding new team members, it can be applied across the board. To read a more in-depth rundown of how to establish successful onboarding processes for developers, check out our eBook The Ultimate Guide to Onboarding a WordPress Developer.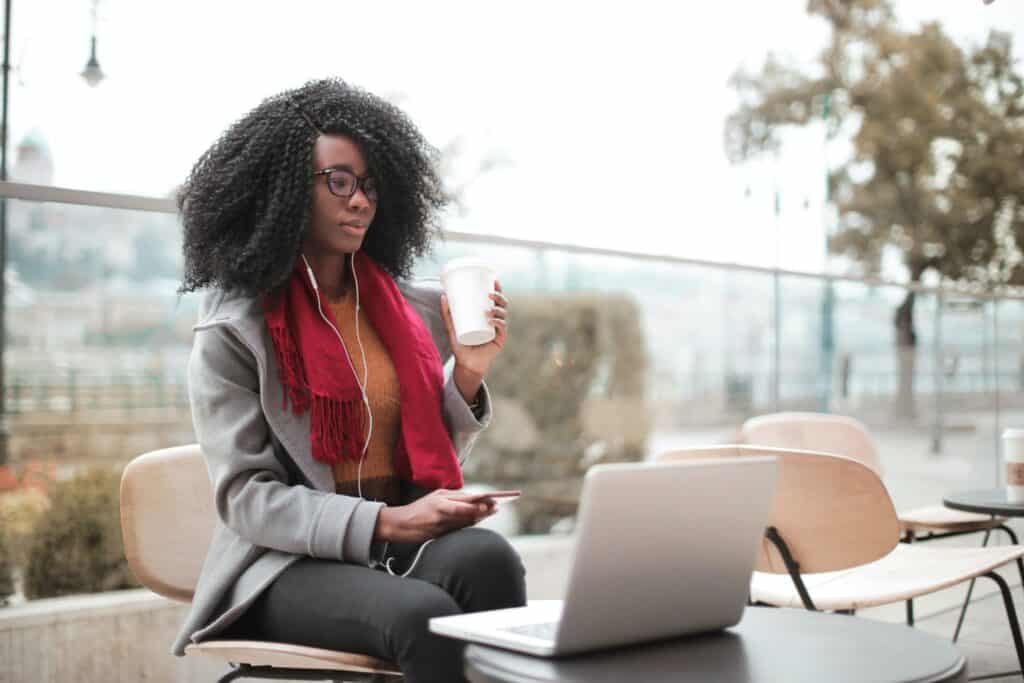 What about when it doesn't work out?
There's a saying that's popular in the tech and startup community, "Hire slow and fire fast." If that sounds harsh, you can read more about the concept and its popularity in this Harvard Business Review article.
Regardless of if you adhere to the hire slow and fire fast mindset, odds are that as you grow your team, you will inevitably have to let someone go eventually. And there are no two ways about it, firing people isn't fun. But, like with most things in the workplace at a successful and growing business — the proper processes can set you up for guilt-free, relatively painless experiences.
Getting the termination process right is essential for your success as a leader and it's essential for the team member you are letting go to understand the finality of the situation.
Here's a great post by Hubspot that goes into the details of firing someone humanely. The list advises you to:
Inform the human resources team.
Set up a meeting with the employee.
Lead with the bad news.
Reference previous performance goals.
Keep your explanation short but specific.
Listen and repeat your decision.
Provide continued healthcare paperwork and related next steps.
Thank the employee for their services and wish them luck.
Again, it isn't fun. But it's best to make the decision and follow through than to drag your team down with someone who isn't helping to lead you forward or simply has the wrong skills needed for the task. The other side of this coin? Now you have to start the hiring process all over again. This brings us to the benefits of outsourced hiring.
The benefits of outsourced hiring
Recruitment is handled by professionals
That hiring process we talked about in the beginning? Just reading it, you can tell it takes weeks to get from start to finish. Meaning that from the time you start defining the position you're hiring for, you likely won't have someone starting on your team for at least a month. And then you have to invest time and money into onboarding them and setting them up for success. It's a long and arduous process and not one that a busy, fast-growing agency should be spending their valuable time with.
When you outsource hiring, the recruitment is handled by the recruitment company and they have the processes in place to know how to attract the best and most qualified talent.
Established sourcing of great talent
When it comes to sourcing the talent — that's a challenge. Are your best candidates hanging out on LinkedIn? Or maybe they are recent graduates using other school-specific job boards. When you don't spend your time getting to know the job market, it's impossible for you to know where your future team members might come from.
Outsourced hiring companies make it their job to establish partnerships and source the best talent. They have the strategies in place to promote their postings and source a diverse group of candidates that will check off the boxes of what their clients are looking for.
Experienced in assessing and qualifying candidates
Sifting through endless candidates can easily take up your entire day. Depending on how many applicants you get, this process can eat up entire weeks. When working with an outsourced hiring company, like GoWP, we have the tests in place to efficiently assess candidates and determine if their skills qualify them for the position.
It goes without saying that these assessment tools can eat up budgets as well. As an agency owner, it's not in the best interest of your business that you spend time and money testing possible candidates. Working with an outsourced hiring company allows you to find the best talent that fits your needs while you continue to focus on the business of your agency.
Experienced in matching candidates for long-term success
One important aspect we haven't touched on is fit. In an ideal hiring scenario, you would have a few qualified candidates to choose from. This is when culture fit comes into play. The culture you've created at your business plays a big role in successful hiring. How well will the candidate work with other members of your team? Will they bring other qualities to the table that weren't part of the job description? Will you get along with them and have a great working relationship?
Hiring companies have the skills and experience to get to know you and your business and match that with one of their many qualified candidates. Having done this for years, this is an ability that comes with time and is one of those unspoken benefits of working with an outsourced hiring company.
None of the administrative headaches
If you work with an outsourcing company like GoWP, all of the administrative headaches are taken care of for you. With GoWP, our team hires the talent on a full-time basis and we take care of their salary, PTO, benefits, tax paperwork, and everything else. As the agency, you simply pay a monthly price to have them as a member of your team. Simple as that.
Productivity from day 1
Because GoWP works directly with agencies, we know how to onboard our team members to ensure success. If you hire talent from a non-industry-specific company, the onboarding process may be more hands-on. Requiring you to coach and mentor the new hire more meticulously. But because GoWP team members understand agencies and what they're looking for — onboarding is very minimal and you can have a new team member getting to work from day 1 essentially.
Working with an outsourced hiring agency like GoWP can save you months of costly productivity.
Easily let go or swap talent
Of course, it sometimes happens where the workload slows down and you no longer have the need for that new team member. With a direct-hire, you would now be in a position to either keep them on payroll and absorb the cost. Or let them go, risking that they find another job and won't be around when you need them again.
That issue doesn't exist at GoWP, you simply let us know you won't be needing the team member next month and it's as simple as that. You even have the option of paying a small retainer to ensure that the same person is available for you when work picks back up.
What about if they are just a bad fit for your team? It happens. Not often, but it happens. In this case, you can easily request to be matched with another team member.
Build your dream team with less time and money
Outsourced hiring can help you build a productive team without the high cost and time investment of direct hires. If you're new to hiring, it's a safe and low-risk bet. You'll also learn a lot about yourself, your business, and your priorities in the process. Which will set you up for a successful future of team growth and productivity well into the future.
Want to learn more?
If you're interested in finding out more about outsourcing to grow your agency, check out our eBook, The Complete Guide to Outsourcing Work and Growing Your Digital Agency.
You can also check out the Begin As Your Mean To Go On podcast by Kronda Adair, founder of Karvel Digital. In her episode, Alternatives to Hiring Full-Time Employees – she discusses the value of outsourced hiring as opposed to direct, full-time hires.