Webinar previously recorded January 5, 2021 — 12:30pm ET
The 6 Productivity Principles for Project Success
In this webinar, Beth Livingston of WP Roadmaps teaches us about the productivity principles for WordPress project success and how it's easier than you think.
In this webinar, we'll talk about...
Most folks consider a project a "success" when it is delivered on time, within budget, with features that meet the client's business requirements WITHOUT sacrificing any of the planned profit margin. But sadly, many WordPress agencies and providers find this very difficult to achieve on a consistent basis due to things like scope creep, clients who don't comply with the schedule, and poor planning.
Enter… The 6 Productivity Principles for WordPress Project Success
Derived from The 6 Productivity Principles for Systems Development developed by John Keane in the early 90's, these 6 principles, when applied correctly, are your key to stress free WordPress project management and achieving consistent project success.
In this webinar, you'll learn:
What makes WordPress projects unique.

The ultimate responsibility of a Project Manager.

Why it's easier than you think.

How the 6 Principles and their related best practices can ensure you get paid, stop scope creep, and prevent content bottlenecks.

… and more!
Don't worry! We'll save time at the end for Q&A.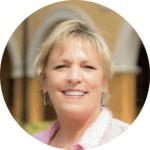 Beth is an IT Business Analyst, Instructional Designer, and Project Manager, she left the corporate world to become a full-time WordPress Coach and Designer. She formed the WP Project Manager's Academy and now enjoys providing real-life project management skills training to all types of WordPress practitioners (designers, developers, consultants, project managers, and agencies).