Webinar previously recorded June 8, 2021 — 9:30 AM ET
Sell by Helping: A Website Consultant's Framework for Running Effective Sales Meetings
In this webinar, Nick Gulic shows you how to run sales meetings that position you as the expert you are and empowers you to charge the premium rates you know your service is worth.
In this webinar, we'll talk about...
Are you struggling to get people to pay you the fees you really want to charge? Or maybe they argue with you about EVERYTHING you want to do, and you end up with a real mess. And yet… other people seem to be landing these awesome, big-money projects all the time. How? They're either extra lucky, extra charismatic, or could sell ice to Inuits.
Well, you don't have to be extra persuasive or learn how to sell like a used car salesperson in order to sell your services for higher prices and be seen as the expert you are. You just need to stop being an order taker and start acting like a consultant (yeah, easier said than done).
You'll also learn:
Some mindset shifts about value and purpose.
How to ask the right questions to take control of the meeting.
How to educate your way to authority.
How to close meetings effectively to get the most chance of a sale — no sleazy tricks, promise!
Bonus content:
Exclusive discount code for 30% off Nick's Sell by Helping course.
Check out the recording in the Digital Agency Owners Facebook Community for access to links, comments, and questions from community members.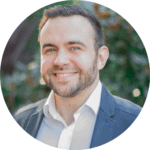 Nick Gulic is the founder of Creative Click, a boutique digital agency in Sydney, Australia. He also offers business coaching and consulting to other agency owners and teaches them how to sell their services in ways that are natural and ethical.
He thinks he's funny, but we'll let you be the judge of that.