Webinar previously recorded March 9, 2021 — 12:30pm ET
Tips and Tricks for Using GTmetrix to Maximize your Site Performance
Join us for an actionable webinar where you're sure to walk away with new tools in your kit.
Do you want a faster WordPress site? If so, join GoWP and Tom Fanelli from Convesio to see real world examples of some of the most common issues that slow down WordPress websites.
During this session we start at the basics on how to use GTmetrix and talk about how to identify common issues like:
Slow TTFB
Slow Fully Loaded Time
Low PageSpeed Scores
Common Issues with Caching
…And many more


In this value-packed webinar, you'll learn:
The Basics – A quick introduction to GTmetrix and Google Lighthouse
The key elements of Google Pagespeed
How to diagnose and fix common performance problems
…And much more!
We save time at the end for Q&A with Tom.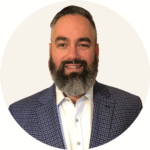 Driven, highly accomplished global product and marketing expert with extensive experience in both small, innovative start-ups and large enterprise organizations.
Tom is an entrepreneurial leader with a passion for marketing, visionary leadership skills, and a commitment to growing companies.