Webinar previously recorded August 17, 2021 — 12:30pm ET
What Does Full Site Editing Mean for You and Your Clients
Join GoWP and Joe Casabona as we get a tour of the Full Site Editor, its capabilities, and what opportunities it will offer to web designers and agency owners.
In this webinar, we'll talk about…
The first features of Full Site Editing have made it into WordPress Core, and while we're still several months away from the most powerful features, it's never too early to understand how it works and how it will affect your agency.
You'll also learn:
How the Full Site Editor works and what it can do

How FSE will affect theme development (and website development in general)

What agencies can do to best serve their clients in the FSE era
Bonus content:
 The Block Editor and FS Launch Checklist


Discount on the Master Full Site Editing course


Special course licensing offer for the block editor and FSE course
Stay tuned through the end for a great Q&A session!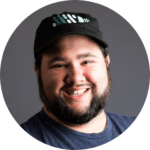 Joe started his career almost 20 years ago as a freelance web developer before realizing his true passion, which is sharing his years of knowledge about website development, podcasting, and course creation to help creators, freelancers, and business owners. Joe has a gift for breaking down concepts that scare people into bite-sized, approachable pieces of information they can implement in a matter of days.
Say hi at @jcasabona and find more information at casabona.org.