Webinar previously recorded September 7, 2021 — 12:30pm ET
What Do Agencies Look for When Partnering with Hosting Companies?
Join GoWP and Robert Jacobi for an in-depth discussion of what matters most to agencies when choosing a hosting partner.
In this webinar, we'll talk about...
Hosting companies and the various features and services that make one stand out from another. Choosing the right hosting company to support you and your clients can be overwhelming and there are many factors to consider.
In this webinar, we'll discuss what partnering with a hosting company can look like at its best, and what the experience can be when it's less than optimal.
You'll also learn:
What a partnership between an agency and a hosting company can and should look like.
What hosting companies are looking for in their ideal partners.
The questions you should ask when choosing the right hosting partner for your agency.
Bonus content:

Members of the Digital Agency Owners community received a $50 coupon for hosting services from Cloudways! Join the community here.
Don't worry! We'll save time at the end for Q&A.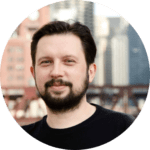 Robert leads the WordPress business unit at Cloudways, a multi-cloud managed application as a service platform that lets users choose where they want their website to be hosted.
Prior to joining Cloudways, Robert served as President of the open-source project Joomla, running 3.5% of the internet, and Executive Vice President for Perfect Dashboard, where he partnered with major web hosting providers to offer websites automated security and performance updates.