Webinar previously recorded November 10, 2020 — 12:00pm ET
How to Become a High-Value WordPress LMS Consultant
Join Chris Badgett, CEO of LifterLMS, as he teaches us the way to become a high-value WordPress LMS consultant in this GoWP webinar.
In this webinar, we'll talk about...
The five rapidly expanding online education niches that WordPress consultants can focus on to increase agency success.
Chris Badgett, CEO and cofounder of LifterLMS, will guide us through five major online education client verticals.
You'll also learn:
How to maximize your WordPress LMS agency service package offering
How to choose specific high value sub niches
How to become a high value consultant in the remote learning industry
…and more!
Don't worry! We save time at the end for Q&A.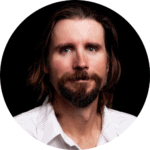 CHRIS BADGETT
Co-Founder and CEO of LifterLMS
Chris helps education entrepreneurs create, launch, and scale high-value online training platforms. He believes in democratizing education in the digital classroom and contributing as much as possible to the open-source WordPress community.