Webinar previously recorded September 16, 2020 — 12:30pm ET
The Importance of Load Testing Your Website for Better UX
Join Lauri Kasti, founder of Supervisor, as we discuss the importance of load testing your website.
The truth about UX and why measuring your website speed might lead you to the wrong conclusions.
There are some great tools out there to help increase page speed. The problem is that they will tell you nothing about what happens when your websites get more users.
Your users don't care how many requests per second a site can handle if the user experience is slow and page load time is more than 3 seconds.
In this webinar, you'll learn:
Why the way you're currently testing your page speed may be useless

How load testing and page speed impacts the user experience

Why it's essential to load test your site with concurrent users

Why it's important to test your site with actual traffic

How Supervisor runs real browsers that perform actions on your site as users would

…and more!
The last thing you want is your site to slow down and cause users to abandon it right when your marketing efforts pay off.
Don't worry! We save time at the end for Q&A.
Webinar resources: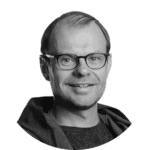 LAURI KASTI
CEO of Supervisor
Lauri founded Supervisor.com in 2018 after observing how impossible it was to get an answer to the most simple question, "How many real visitors can a customer's website handle?"
Prior to Supervisor, Lauri built Planeetta Internet, a premier hosting company in Finland. He grew Planeeta over the years to be a market leader in Finland with 50,000+ customers. In August 2019, the hosting company was acquired by Loopia Group.