Webinar previously recorded July 22, 2020 — 12:30pm ET
Managing Client Requests Efficiently and Effectively
Join Vito Peleg, the founder of WP FeedBack, as he walks you through how to easily manage multiple clients and their never-ending list of revisions and requests.
In this webinar, we'll talk about...
Collecting and making sense of feedback can be virtually impossible with some clients. But when you have the proper system and process in place, maintaining a great client experience and handling any number of requests can be easy. Vito Peleg built WP FeedBack to solve this exact problem for his 12-person digital agency, learn how you can manage and scale your agency in this webinar.
You'll also learn:
Managing multiple client projects

Getting to that sweet final deposit faster

Understanding exactly what clients want to reduce the back and forth

Identifying and dealing with scope creep before it eats into your profits

Creating an unforgettable client experience
Don't worry! We'll save time at the end for Q&A.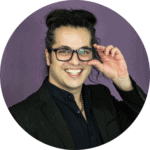 VITO PELEG
Founder of WP Feedback
Vito Peleg is a musician turned WordPress business owner. After touring the world, he started building his own business, using his rediscovered passion for the web and WordPress in particular. As his agency began to grow he realized a recurring issue of juggling multiple projects at a time with the reliance on clients to get you what you need, resulting in projects that were always taking far too long. 
This is how WP FeedBack was born.